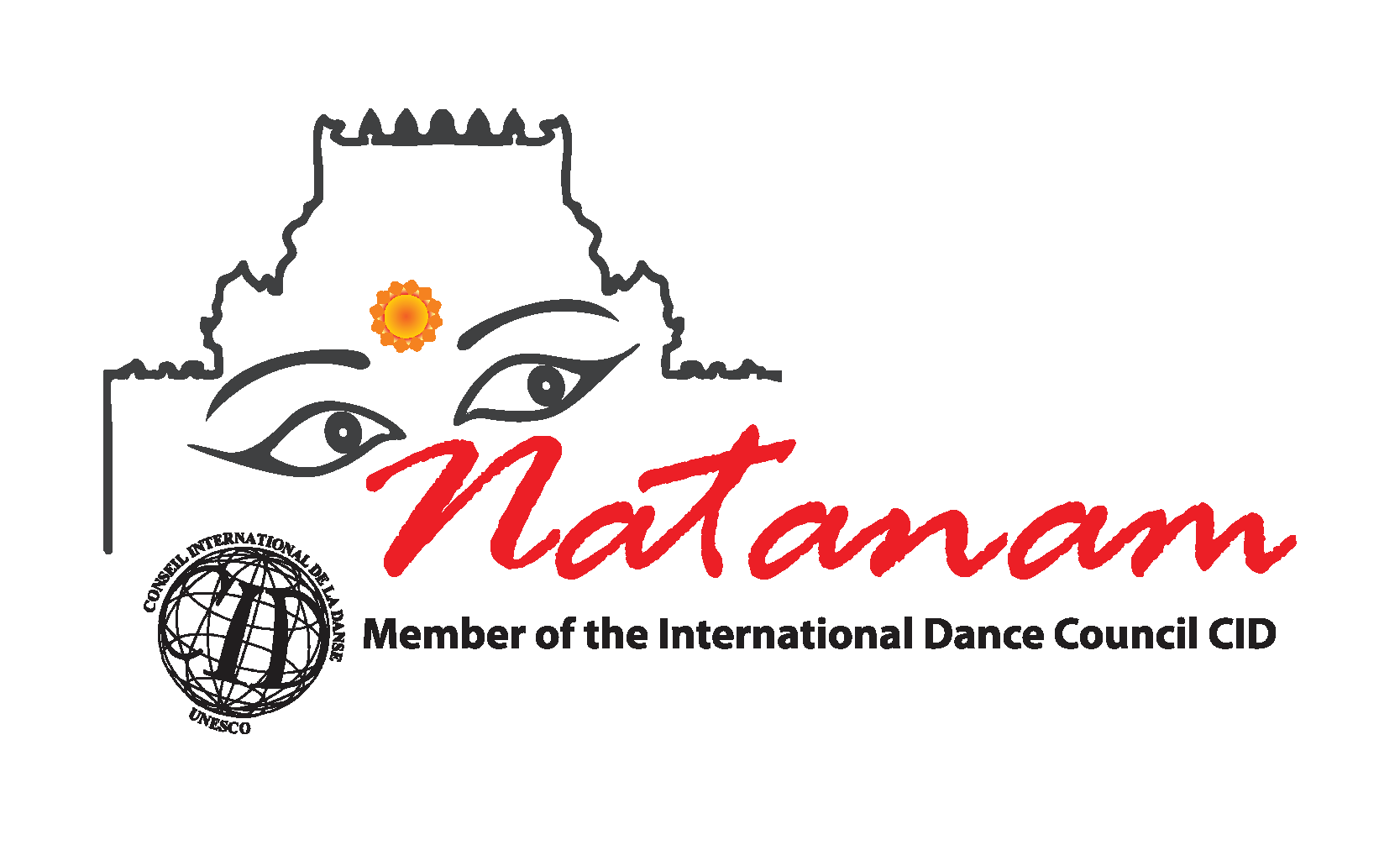 About Natanam Institute of Dance
Natanam was founded with a vision to serve people and educate them in all art forms. The Institute of dance was founded and is led by Dr Raksha Karthik.
Our vision is introduce the future generation to the ancient and beautiful dance form of Bharathanatyam, music and mythology. The Institute is committed to the time tested ancient tradition of teaching, practice and performance, simultaneously exploring interpretations of the dance form. Natanam Institute of Dance has been acclaimed for its efforts and has been appreciated highly by many people / organizations and also been invited to perform at many events. Students from the Institute have garnered awards and appreciations at various competitions. Natanam has also been accredited by the International Dance Council – CID, which is the official umbrella organization for all forms of dance in all countries and is part of UNESCO.
About Guru 
Karaunaada Lalithakalaa Thilaka  Guru Dr. Raksha Karthik, is a Consultant Dental Surgeon & Bharatnatyam Guru / Artist, nattuvanar and choreographer from Bangalore, India. She is accredited by the International Dance Council – CID, and is recognized by UNESCO.  She also is a member of the American Dance Therapy Association.
Dr. Raksha Karthik, an exponent of vazhavoor style of Bharatnatyam started learning the art of dancing at the age of seven. She has been trained in the advanced forms of Abhinaya or the expressional techniques in Indian dance by Guru Smt. Bhanumathi & Guru Sheela Chadrasekhar at Nrityakala Mandiram. She also taught dance to the visually and hearing/speech impaired for 9 years. One of the first teachers of Bharathanatyam to the visually impaired and hearing/speech impaired, she believes that art is universal. A dental surgeon by profession and artist by passion, she is truly living her passion. Raksha has to her credit many solo/group dance performances and has performed at many national/ international stages . She has portrayed the important characters in many classical ballets and is a senior grade artist in Doordarshan too.
She has been awarded the 'Acharya Devo Bhava' plaque of honor for vocational service by Rotary Bangalore South West; Pandit Bhimsen Joshi Memorial 'Yuva Kala Guru Satkar' State Award, Sri Jaydev Samarph 'Padmavati Pratibha Puraskar' and honored with the Title 'Karunada Lalithakalaa Thilaka and the 2019 Aryabhatta Award for her contributions to the field of Bharatanatyam